Putnam's Favorite Players & Places
AUTUMN 2000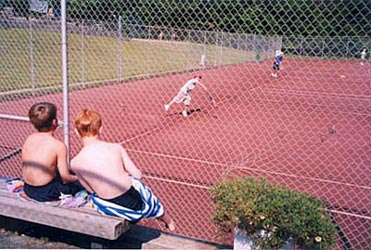 The view from the bleachers at Children's Classic, Farmington, CT, where young tennis fans watch their favorites!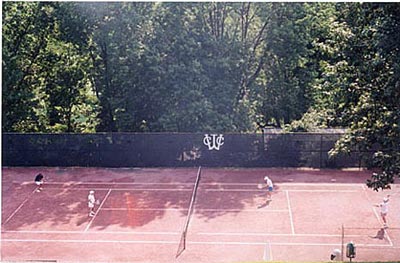 Here's a great September afternoon at the Waterbury Country Club's Putnam red clay courts.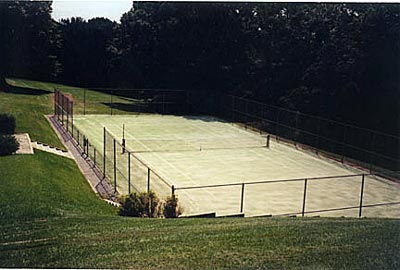 This Greenwich, CT court has been newly resurfaced with Putnam Synthetic Grass artificial grass. The court can be played on right up until snow falls.



Member of US Tennis Court and Track Builders Association
Putnam Tennis and Recreation, LLC.
PO Box 96, Harwinton, Connecticut 06791
If you're a Player, you play on a Putnam.
Please call Sales Manager, John Reidy
for sales and inspections, current prices
or to ask for our brochure.
1-800-678-2490
1-860-485-1567